Several startups have been serving to provide online pharmacy supplies in Nepal. In this article, we try to provide some of their details. To enumerate these are:
Jeevee is the most successful online pharmacy app. It has both web and app form. Simple and secure, it has the most features and highest number of medicines and supplements. Additionally, online consultation with more than thousand doctors are available at a cheap rate. Based in Narayan Gopal chowk, you can contact them at their whatsapp or viber at +977-9801165960. It has also received many awards.
Nepmeds: The online pharmacy
This startup is in Nepalese market since few years. It is highly popular amongst consumers. Their website provides more than ten thousand products from 400 different companies. You can get all types of prescription medicines and over the counter (OTC) products. All you need is to go to their website or download their application from google or apple app store and start ordering. They also provide online doctor consultation. Additionally, they also collect samples for laboratory evaluation. Recently, they have been initiating online vaccination campaign as well. Their vision statement reads, 'We aim at providing a healing touch to you and your loved ones', which is praiseworthy. Nepmeds, also provides discount on almost all prescription products.
You can also contact their hotline at +977-980166778 for more details
This is an initiative by Mahendra Epharmacy. It is based in Jhamsikhel, Lalitpur, Nepal. They provide a bunch of medicine and supplements. Additionally, you can also purchase wealth and fitness items. They have a good loyalty scheme for their customers.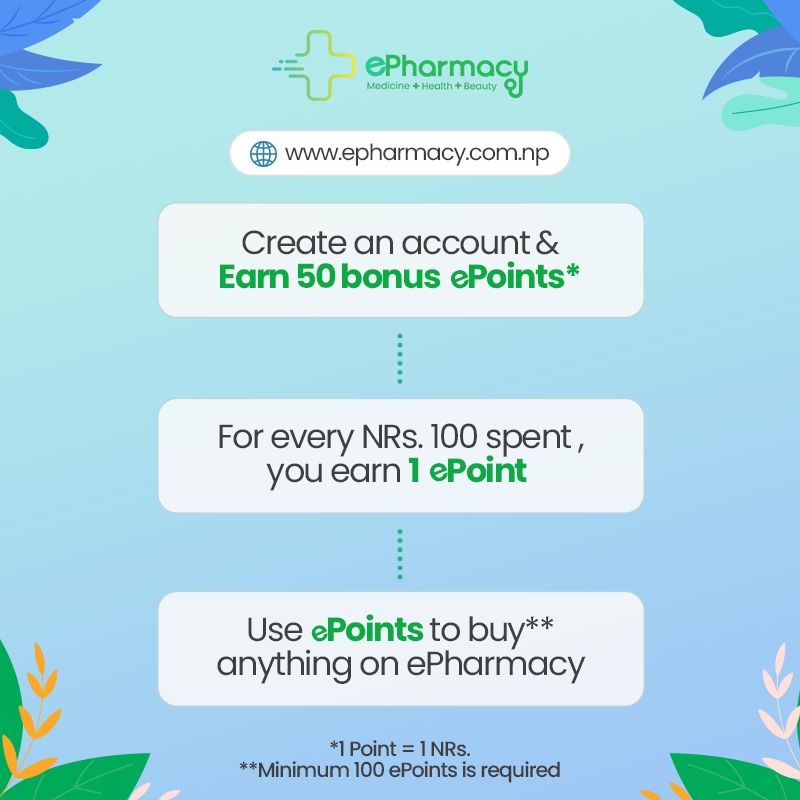 Make your shopping easy by browsing through their recent or most viewed products. You can also contact them through their hotline numbers at 980-8787939, 9863033500.
This is another online pharmacy in Nepal. Like other portals, you can upload prescription in this site. Besides, with this startup's application you can also get free online consultation. There are a lot of products available through their website. All you need is to place your order, cart them, pay them and be ready to receive their confirmation.
This online startup is an initiative of Annapurna Neurological Institute. It is in operation since 31st May, 2021. However, the online version is not more than few years old. Like earlier portals, this venture also provides medicines at a good rate. However, delivery charges are added. For regular delivery, you must pay hundred rupees. And, for urgent delivery, you must pay three hundred.
This is another startup with both web and android appearance. All the features are similar to earlier websites. You need to sign up before starting to order.
Disclaimer about online pharmacy in Nepal
What you need to be aware is, this is just an information. We here at Nepdoc, present you some authentic information about online pharmacy in Nepal. You must also be aware that the DDA has stopped online pharmacies in this country.